Flexible future for European storage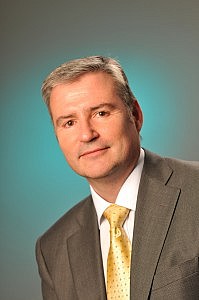 Managing Director of Simon Storage Ltd, Martyn Lyons, considers the impact of economic and regulatory pressures on the European bulk liquid storage market, and the importance of investing in future flexibility in an uncertain world.
Challenging environment
Europe's tank storage industry is operating in a highly challenging environment – influenced by many factors, from the global economy to a constantly changing legislative and policy framework. Changes in oil supply and demand as a result of economic conditions in Europe – and around the world – are having a major impact on storage and handling requirements. Storage has a key role to play in European oil trade flows and in helping to address regional imbalances between refinery supply and demand. Trends are emerging which indicate other market forces, including an increase in strategic stocks and a growth in build and break bulk logistics to optimise the economic benefits of volume product movements. In addition, the continuing volatility in oil prices and the fear of price falls are reducing the volume of contango storage contracts, where traders seek to maximise the commercial benefits of buying oil at low prices and then storing it for future delivery. Economic pressures on the refinery sector are also having an impact on storage capacity, with the closure of some European refineries making way for new bulk liquid storage facilities on vacated sites.
Adapting to change
Faced with such volatile market conditions, the tank storage industry is having to adapt to new requirements – and quickly. Experienced independent operators like Simon Storage have demonstrated the flexibility and expertise required to keep pace with changing needs. Through our ongoing investment in additional tank capacity, new pipelines, and tank conversions we are able to meet new requirements and maximise opportunities in burgeoning markets, such as ethanol storage. Growth in greener road fuels across Europe, driven, for example, by the UK's RTFO (Renewable Transport Fuels Obligation), is boosting demand for biofuels storage capacity, and also for added value services like gasoline blending, an area in which Simon has developed specific expertise.
The storage market is also likely to be affected by more stringent EU environmental legislation for marine fuels. From 2015, the maximum sulphur content in ships' fuels in Sulphur Emission Control Areas (SECAs), which extend from the English Channel to the Baltic, will be reduced from 1.0% to 0.10%. It is expected that the new requirement will be met, in the main, by ships switching from heavy fuel to low sulphur products. This would see increased demand for new grades in European storage terminals.
European expansion
Opportunities to expand strategic storage assets in Europe are clearly demonstrated in the recently announced acquisition by Simon's parent company, Inter Pipeline Fund, of four petroleum storage terminals in Denmark from a subsidiary of DONG Energy A/S, one of the largest energy groups in Northern Europe. The acquisition, which is expected to close early in 2012*, will elevate Inter Pipeline to the fourth largest independent storage business in Europe, with Simon's eight terminals in the UK, Germany, and Ireland at its heart. The Danish terminals will join Simon's existing facilities to provide storage hubs for Europe's major markets with a combined storage capacity of around 19 million barrels.
Technical safety
As well as facing economic pressures, the bulk liquid storage industry is having to accommodate increasingly stringent technical, safety and environmental standards. Although it happened over six years ago, the ramifications of the explosion at the Buncefield oil terminal in 2005 continue to be felt, particularly in the UK, but also increasingly in other European countries too. Complying with stringent new standards at oil storage sites following this incident now dominates the design and development of new build facilities and investment in existing sites. The COMAH CA Containment Policy, published in 2008 as a direct result of Buncefield, is probably the most significant regulation to affect the industry in recent years.
Taking the lead
As an established leader in the design and development of bulk liquid and gas handling systems, Simon continues to be an active participant in the work being undertaken by the Process Safety Leadership Group (PSLG) and its predecessor, the Buncefield Standards Task Group. As well as investing in improvements and upgrades at our UK facilities to ensure we meet or exceed UK recommendations, we have implemented enhanced operational and safety standards at our terminals in Mannheim, Germany as well as in Ireland.
Cost of compliance
Some would say that the process safety controls being imposed on UK terminals as a result of Buncefield, especially those relating to tank containment, are far in advance of those currently required in other parts of Europe. It's true that the cost of updating facilities to comply with these new standards is proving a serious challenge for a number of operators, and has even prompted some smaller companies to withdraw from the storage and handling of fuels at their terminals altogether. There is even concern that this cost burden could be putting the UK storage industry at a competitive disadvantage in Europe.
Whilst Simon fully supports the need to pursue the very highest standards of safety and operational excellence, the rest of Europe does seem to be taking a more pragmatic approach. As Chairman of the Tank Storage Association, Martyn Lyons has been closely involved in the Association's efforts to lobby UK regulators and government departments to determine best outcome from legislative measures, including the Containment Policy and the forthcoming SEVESO III. For its part, the Association has recently recruited a Technical Manager to provide an interface between the UK storage industry and the regulators to establish and agree a cost/benefit analysis approach to implementation.
Ageing infrastructure Following on from the need to upgrade storage facilities to satisfy more stringent safety and environmental standards, is the issue of general asset integrity. Because a large number of UK and European terminals were built in the 1960s, ageing infrastructure is now in the regulators' spotlight. In direct response to this, Simon has introduced a raft of new policies and procedures, including an intranet-based Operational, Technical, and Management System (OTAMS) to ensure the total integrity, safety and reliability of the group's assets in the UK and throughout Europe. Also, as a member of the EEMUA (Engineering Equipment and Material Users' Association), Simon Storage is currently working with the industry to develop new guidelines for regular tank and pipeline inspections.
Today's uncertain world brings both challenges and opportunities for Europe's tank storage industry. An agile response is vital if storage terminal operators are to keep pace with new requirements, whether this is as a result of fluctuating oil prices, regulatory changes, or swings in local or global market forces. In the face of these fast changing market conditions, terminal operators need to be willing and able to provide flexible storage and handling solutions to their clients' needs. For Simon, this has always been at the heart of business strategy together with a proactive approach to investment in infrastructure to ensure we meet current requirements and prepare for future needs.
Details about Inter Pipeline Fund are available at www.interpipelinefund.com.
(*This aquisition closed on 11 January 2012)