Managing process safety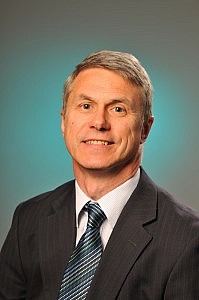 Gary Lacy, Engineering Director at Simon Storage Ltd, explains how continued investment in process safety and automation is ensuring regulatory compliance and delivering direct benefits for Simon's customers
Upgrading facilities
Continuous investment in infrastructure and systems, in conjunction with ongoing emphasis on personal safety, are essential elements in ensuring the highest levels of process and operational safety are maintained at all Simon's terminals. Complying with ever-more demanding legislative standards and meeting our customers' increasingly challenging commercial requirements go hand-in-hand. For example, projects to provide automated road loading facilities have minimised vehicle queuing, while investment in systems to allow product transfer rates above 1,000m3/hr and more flexible tankage configurations enable an increasing number of product grades to be stored. In order to maintain the highest process safety standards on every project, Simon undertakes a comprehensive and intensive design analysis before each investment.
Exceeding regulations
Recommendations from the Buncefield Standards Task Group (BSTG) and subsequently the Process Safety Leadership Group (PSLG) have led to Simon adopting a methodology that ensures the integrity of process safety systems employed at an appropriate level for the product service. Where a system is categorised as a Safety Instrumented System (SIS) this methodology would include a Layers of Protection Analysis (LOPA) study to determine the level of reliability the SIS is required to provide. In the case of systems designed to prevent overflow of gasoline storage tanks, for example, Simon has determined that a Safety Integrity Level (SIL) of 2 is utilised in the design, installation, and maintenance of the SIS. This is a higher level of integrity than the industry standard SIL 1, placing Simon ahead of regulatory requirements.
Increasing product transfer
Overflow prevention systems designed for gasoline storage tanks typically include a high-high level alarm independent of the tank level gauging system, activating a fire-safe, shut-off valve, located in the receipt pipeline close to the tank nozzle. Given the demand for increasing product transfer rates the calculation of an appropriate high-high level alarm setting is vital to prevent overflow.
Operational efficiency
The status of high-high level shut-off valves, remote operated shut-off valves (ROSOVs), tank levels and other process information is communicated to a Supervisory Control and Data Acquisition (SCADA) and tank visualisation system, designed to reduce the requirement for human intervention in the field, as well as introducing additional automated process controls to improve reliability and to reduce the number of personal and process safety related incidents. The operator interface provides a visual display of the system and status, and also provides alerts to aid operational efficiency, such as normal fill and topping off alerts during tank receipts.
In addition, the process automation information is communicated back to the Simon inventory management system, TASCS, which gives customers secure, global access to real-time information, and permits them to place dispatch and delivery requirements via EDI or other web-based remote access systems.
Asset integrity management
For many years it has been Simon's policy to emphasise the integrity of its primary containment systems and the function of safety critical equipment. In-house technical procedures, guidance and minimum standards that encompass recognised industry best practice guidance have been developed and are implemented by engineering staff whose primary responsibility is the maintenance of asset integrity. As a member of the Engineering Equipment and Materials Users' Association (EEMUA), Simon has representation on the Technical Committees that develop publications recognised in many cases as industry best practice. By collaborating in this way, asset management practices for the industry as a whole can be continuously improved, and non-competitive technical issues can be debated to allow a consistent approach with the Competent Authorities.
Tank inspections
Of particular relevance to the bulk liquid storage industry is EEMUA 159: Users' Guide to the Inspection, Maintenance and Repair of Aboveground, Vertical, Cylindrical, Steel Storage Tanks. This publication provides comprehensive guidance on tank inspection and repair and also on common tank design features. Simon has used this document to assist the development of a risk-based tank inspection regime that specifies the inspection requirements, and sets a maximum period between internal inspections, whilst allowing the actual service period to be determined from considering tank history, current condition, a confidence factor, and expected degradation rates in future service. Judicious use of internal tank linings has proved beneficial in maximising the service period for tanks containing products known to promote corrosion or failure mechanisms. A complementary suite of procedures has been developed in parallel to help ensure the integrity of the many kilometres of pipe work in service at Simon's terminals. In a similar manner, minimum standards for the inspection technique, periodic testing, and service period between pipeline inspections are provided.
Visible leadership
Integrity management of ageing plant was introduced as a COMAH Competent Authority (CA) Strategic Priority during 2010/11. The delivery guide published by the CA provides a process for COMAH operators, like Simon, to assess their asset integrity management systems against the expectations of the CA, and includes the management of safety critical and electrical, control and instrumentation equipment, where obsolescence is a key issue, as well as addressing the ageing of primary containment plant. In addition, the softer issues of visible leadership, competence and improvement through the use and monitoring of relevant Key Performance Indicators are addressed.
For Simon, investing in process safety will always be at the heart of the business not only to meet and exceed regulatory compliance standards but primarily to ensure safe and reliable operations.