Inter Terminals appoints Andrew Rhodes as Manager, Immingham Terminals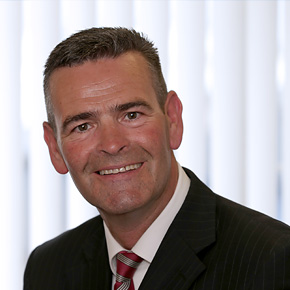 Inter Terminals is pleased to announce the appointment of Andrew Rhodes as Manager, Immingham Terminals with effect from 24 June 2016.
The new position consolidates management responsibility for the Immingham East and West storage complex owned and operated by Inter Terminals on the south bank of the River Humber. The two linked sites represent the UK's most comprehensive independent bulk liquid and gas storage facility. The terminals have a combined capacity of 628,000 cubic metres in 240 tanks and handle a combined total approaching two million tonnes of products per year.
Previously Terminal Manager of Immingham East, Andrew's appointment follows the departure of Immingham West's Manager, Clive Hewins, to pursue new projects. Andrew will now assume overall responsibility for the safe and reliable operation and leadership of both terminals. The current Deputy Terminal Managers, Phil Dyson at Immingham East and David Simmester at Immingham West, will take on extra responsibility to support Andrew in his new role.
About Andrew Rhodes
Andrew joined Inter Terminals in 2001 and brings a wealth of industry knowledge and skills to his challenging new role as Manager, Immingham Terminals. As well as holding an MBA with Distinction, Andrew has accrued extensive experience in engineering and operational management during his career. Since joining Inter Terminals Andrew has also achieved professional recognition in health and safety management and is a Chartered Member of the Institute of Occupational Safety and Health.
About Immingham
Immingham provides a convenient and cost-effective location for both importers and exporters because of its highly-developed transport links via road, rail, pipeline, and inland waterways. Both Immingham Terminals participate in the CDI-T (Chemicals Distribution Institute – Terminals) inspection programme and together offer facilities that include semi-automated drumming, pipeline connections to local industry and a range of lined, heated, stainless steel and pressurized storage tanks. Additionally, the Immingham complex holds various EPR (Environmental Permit Regulations) permits to handle and store a wide range of hazardous and non-hazardous wastes covered by EWC (European Waste Catalogue) codes and to carry out water separation activities. The Immingham East Terminal also holds an RSR (Radioactive Substances Regulation) permit to handle the disposal of waste water.