Inter Terminals provides storage support for offshore operators
12 March 2017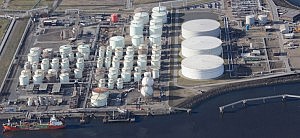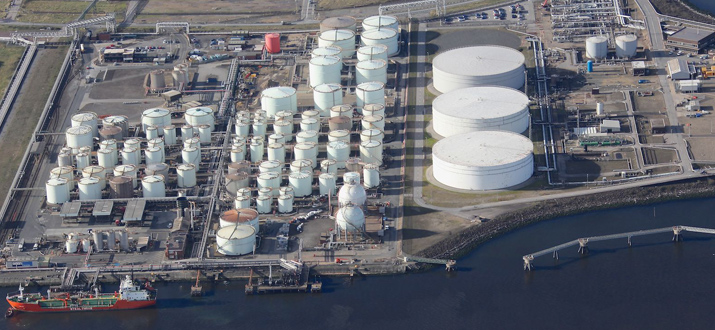 Inter Terminals is at the forefront of produced water storage and handling in the UK with its high quality facilities on England's East Coast. The company's terminals at Tyne, Seal Sands and Immingham East have developed significant expertise in this specialist sector and are strategically located to manage produced water for the North Sea oil and gas industry. Inter Terminals is also gearing up to meet the industry's future environmental and commercial demands. Ongoing investment in terminal infrastructure and process capabilities is ensuring the company's terminals continue to be among the UK's most comprehensive storage and handling facilities for offshore operations, including decommissioning.
In addition to being upper-tier terminals regulated under the Control of Major Accident Hazards Regulations (COMAH) sites and FPAL accredited, Tyne, Seal Sands and the Immingham East Terminals are licensed by the Environment Agency to accept produced water typically arising from North Sea offshore oil and gas production. Secure, fully compliant storage is provided across a wide range of tank capacities in accordance with strict regulatory permissions and reporting regimes. These include Radioactive Substance Regulations (RSR) permits for produced water and EPR Part A permits for other waste types. Dedicated tankage, jetty pipelines and road loading is available for the receipt and onward delivery of produced water for efficient disposal.
As a specialist service supplier to the decommissioning value chain Inter Terminals is an active member of Decom North Sea. Additionally, the company has WAMITAB (formerly the Waste Management Industry Training & Advisory Board) qualified staff at each of its East Coast terminals, and where NORM (naturally occurring radioactive material) products are located staff also hold an approved Radiation Protection Supervisor's (RPS) qualification. Year-on-year success in the Royal Society for the Prevention of Accidents (RoSPA) Annual Safety Awards reflects Inter Terminals' safety performance, as well as its commitment to competence staff training at all levels. All UK terminals were recognised in the 2016 Awards, with facilities at Immingham East, Seal Sands and Tyne winning their 23rd, 19th and 17th consecutive Gold medals respectively.
Inter Terminals has the capacity and approvals in place to handle a range of bulk liquid wastes and recoverable liquids arising from process or oil/gas exploration, says Rachel Mundy, Sales and Marketing Manager. "Our facilities on England's east coast are particularly well placed to support oil and gas operations in the North Sea," she explains. "Offering good sea connections to offshore installations and excellent transport links to inland treatment plants, they provide a convenient UK-based service for managing produced water safely and efficiently."