Strategic storage
12 May 2017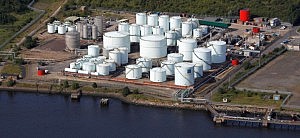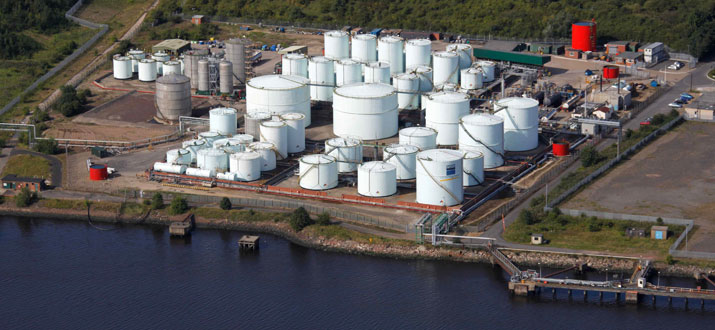 Operating the only independent bulk liquid storage facility on the River Tyne, Inter Terminals stores and handles a wide range of products received and redelivered by road and sea at its Tyne Terminal.
Well connected
As part of Inter Terminals, one of the largest independent bulk liquid storage providers in Northern Europe, Tyne Terminal is capable of receiving ship sizes up to 30,000 tonnes with access to two jetties on the River Tyne, one of the UK's major deep sea ports. Together with good sea connections to continental Europe, the terminal has excellent road links to the north of England and Scotland.
History and development
Tyne Terminal was originally privately owned and comprised of terminals on both the north and south banks of the river. Following its acquisition by Inter Terminals Limited (formerly Simon Storage) the terminal was consolidated at North Shields and has since been expanded by the construction of new tankage. Today, the terminal has 57,000m³ of storage in 62 tanks, with capacities from 56m³ up to 5,000m³. A broad range of facilities are available to suit different contract requirements, including mild steel, stainless steel and lined tankage, together with heated and also nitrogen blanketed tanks. Terminal configuration can be readily modified to meet demand and Inter Terminals' in-house engineering team has the expertise to design bespoke solutions.
Experienced team
Heading up Tyne Terminal's experienced workforce is Alastair Bulmer, who has held the position of Terminal Manager since June 2009. Alastair moved from Inter Terminals' Seals Sands facility to take up his current role at Tyne and 2017 will mark his 26th year with the business. "I was born in Middlesbrough so my roots are firmly planted in the North East," he explains. "As Terminal Manager I have responsibility for every aspect of the terminal's activities," he adds. Alastair and his dedicated team are committed to maintaining the safe and efficient operation of this COMAH (Control of Major Accident Hazards Regulations) Upper Tier facility.
Specialist expertise
Tyne Terminal offers a diverse portfolio of facilities including dedicated stainless steel tanks and pipelines to serve a broad range of markets from oil and chemical manufacturing and distribution, to potable alcohols and the waste sector, providing specialist services to some of the world's leading companies.
Value added operations
Tyne Terminal also provides various value added operations, including bulk breaking operations, such as semi-automatic drumming and IBC (Intermediate Bulk Container) filling, as well as blending, mixing and sampling of stored products.
Road tanker loading gantries at the terminal are specially designed to accommodate different types and heights of modern liquid cargo containers from the UK and continental Europe. Indicator meters are installed on all gantries to increase accuracy and safety for drivers during tanker loading. Additionally, Tyne Terminal is an HMRC 'bonded warehouse' and equipped with extensive security systems.
Ongoing investment
Over the years Tyne Terminal has taken a proactive approach to the ever-changing needs of the market. Summing up, Alastair Bulmer says: "Through ongoing investment in skills, infrastructure and facilities we will continue to offer our customers cost-effective solutions to their specific storage and handling requirements."